×
Support great opera
Give today to help us unlock $2.5 million with the Artistry Now Matching Fund.
Donate
Georges Bizet
Georges Alexandre Cesar Leopold Bizet was born in Paris, France, on October 25, 1838. His father was an amateur singer and composer, and his mother was the sister of a famous singing teacher. He entered the Paris Conservatoire in October 1848 just before his tenth birthday and while there became an outstanding pianist, organist, and score reader while there. Bizet would use those skills working as a rehearsal pianist and musical arranger to earn extra money. In the process he learned about musical trends in Paris, knowledge that would shape his own music, as demonstrated in the Symphony in C Major, which he wrote at the age of 17.
He wrote his very first opera, a one-act comedy, La maison du docteur (The Doctor's House), in 1855 as a homework assignment. His second opera, Le Docteur Miracle (Dr. Miracle), was a light one-act operetta written in 1856 for a competition sponsored by the operetta king, composer Jacques Offenbach. Bizet's work tied for first place and was performed at Offenbach's theater, the Bouffes-Parisiens. It was Bizet's professional debut, but didn't seem to catch the public's interest.
Bizet soon won the Prix de Rome composition competition and went to study in Italy for three years. He learned about the Italian style and was influenced by Gaetano Donizetti's operas. Although not performed until 1906, Bizet's next opera, the comedy Don Procopio (Mr. Procopio) (1859), showed this influence.
Dates are April–May 2018.
| | |
| --- | --- |
| Fri, Apr 27 | 8:00 p.m. |
| Sun, Apr 29 | 2:30 p.m. |
| Wed, May 2 | 8:00 p.m. |
| Fri, May 4 | 8:00 p.m. |
| Sun, May 6 | 2:30 p.m. |
Approximately 3 hours and 13 minutes, including one 20-minute and one 15-minute intermission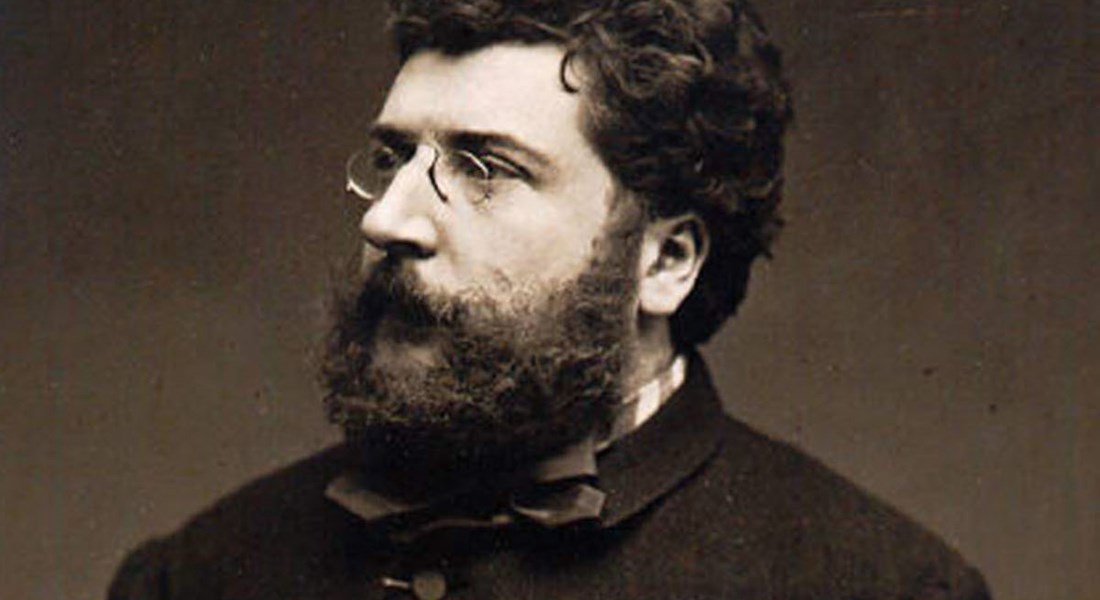 Returning to Paris in 1860, the Théâtre Lyrique offered Bizet the libretto to Les pêcheurs de perles (The Pearl Fishers). Premiered on September 30, 1863, this romantic opera is set in Ceylon (today known as Sri Lanka), and shows Bizet's gift for writing operas with exotic backgrounds, dramatic story lines, and brilliantly colorful orchestrations. The opera was not a huge success and was not performed again until several years after his death.
Despite this failure, Bizet found an ally in Leon Carvalho, director of the Théâtre Lyrique, who continued to offer Bizet work during the 1860s. Despite often postponing or burying the works Bizet created, Carvalho was convinced of Bizet's talents. In July 1866, he offered Bizet La jolie fille de Perth, based on Sir Walter Scott's novel The Fair Maid of Perth. Premiered in December 1867, this was also a flop, even with several numbers that the audience liked.
The Opéra-Comique offered Bizet a chance to work with two of France's leading librettists, Henri Meilhac and Ludovic Halévy. Bizet suggested the short novella Carmen written by Prosper Mérimée in 1845. Work began in late 1873, but was interrupted twice by the Opéra-Comique who wanted Bizet to work on other material. He finally completed Carmen in the summer of 1874.
While in rehearsal the opera was subjected to edits that did not meet Bizet's approval. Nonetheless, he created a work which reflected everything he had learned throughout his life. It premiered March 3, 1875 and received a hostile reception from audiences and critics.
Bizet died three months later, at the age of 36, from a heart attack brought on by complications from a throat infection. It was only after his death that Carmen traveled the world, returned to Paris in triumph and became one of the most beloved operas in history. Bizet died believing his greatest work was to be forgotten.
Top