The Best of 2019
It's hard to believe it's been a year since our Best of 2018 post!
In 2019, the students of Opera on Trial tried Puck for "inducing consumption by fraudulent means" in A Midsummer Night's Dream and our Impressionist La bohème made a triumphant return to the Academy of Music and opened the Festival as the opera broadcast at Opera on the Mall. 
Festival O19 brought world premieres Denis & Katya, one of the New York Times' "Best Classical Music of 2019" picks, and Let Me Die. We tested the boundaries of the number of puns we could make about oranges and we got to see many of our opera stars take on cabaret at Late Night Snacks. And in the fall, the company brought on the acclaimed Tyshawn Sorey as our newest composer in residence.
Here are some of our favorite moments of the year.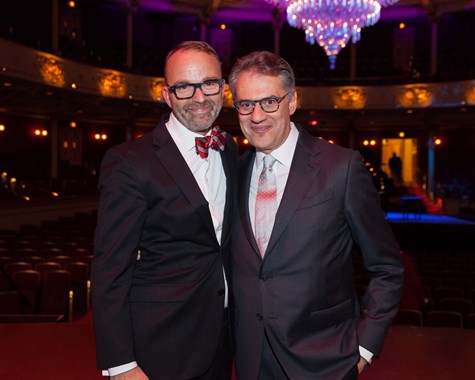 Celebrating Maestro Corrado Rovaris' 20 years with Opera Philadelphia. He is a joyful and talented man who defines Opera Philadelphia's commitment to artists, artistry, and audiences. We are so lucky to him on our team and he is an utter delight to work with. Bravo Maestro!
- David Devan, General Director & President
During O19 I was feeling particularly burned out, and I had been out sick for several days during tech – Semele really pulled me out of that. The process went smoothly, the team was delightful, and I had several "this is why I do this for a living" moments during the run of rehearsals and performances. I remember the first time I saw a Semele performance, I texted our Vice President of Artistic Operations David Levy and said "watching Semele makes me feel very proud to work here."
After the closing performance, a few of us decided to prank David Levy's office by covering everything in Semele "ashes." It was a nice cap to the Festival! 
- Meggie Scache Eltz, Production Manager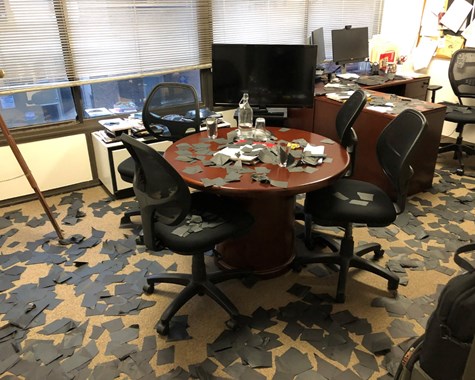 My favorite part of 2019 was the fun marketing campaign my talented staff launched for The Love for Three Oranges. In a spring focus group, several of our patrons told us they were unfamiliar with the Prokofiev opera and that our initial marketing copy wasn't telling them enough about the opera. Their advice was don't tell us it's a comedy, show us it's a comedy. 
Challenge accepted! It was a license to break out every orange pun we could possibly come up with: "a pithy fairytale about a sweet young prince, cursed by a sour witch and forced to voyage into distant lands in search of three oranges, each of which contains a princess. Will he run out of juice or can he concentrate on his mission to find sun-kissed true love with a new main squeeze?"
The ripest part of the campaign was the stop-motion animation video of three oranges coming to Philadelphia. Two staff members and two interns took three plastic oranges around the city, shot the piece on iPhone, and created a brilliant video that aired on NBC10 and Hulu and was a hit on social media. Orange I glad I work with such amazing people?
- Frank Luzi, Vice President of Marketing and Communications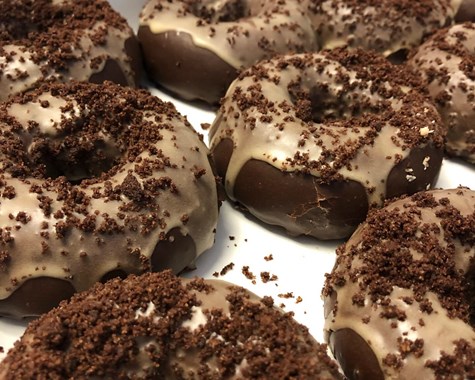 Early in the year I floated the idea of a Festival donut – because donuts are O-shaped! We were thrilled when Federal Donuts agreed to work with us on the idea and came up with the Opera Cake donut, which they sold in stores during O19 and supplied to Level O in the Academy. The "O-nut," as we called it around the office, also greatly improved Festival mornings. 
- Shannon Eblen, Communications Manager
A few of us decided to let off some steam during La bohème rehearsals by going axe throwing – David and Greg were naturals!
- Meggie Scache Eltz, Production Manager
Pictured: Jen Shaw, David Levy, Bethany Sellers, Megan Coutts, Meggie Scache Eltz, and Greg Boyle.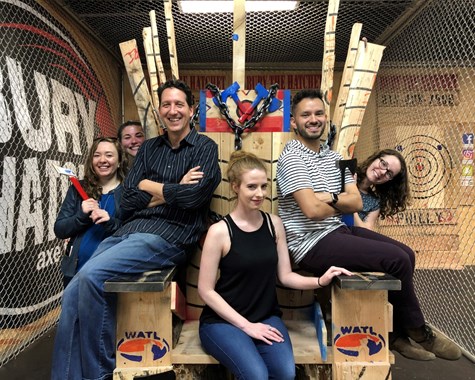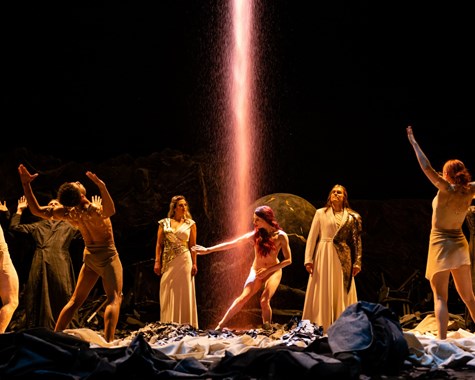 My favorite moment of 2019 was the dress rehearsal for Semele when I realized that, in the right hands, three hours of Handel could feel like 90 minutes.
My second favorite was the inspired "Art Basel" post of three oranges. If I didn't already work here, I'd be applying for a job.
- Ken Smith, Chief of Staff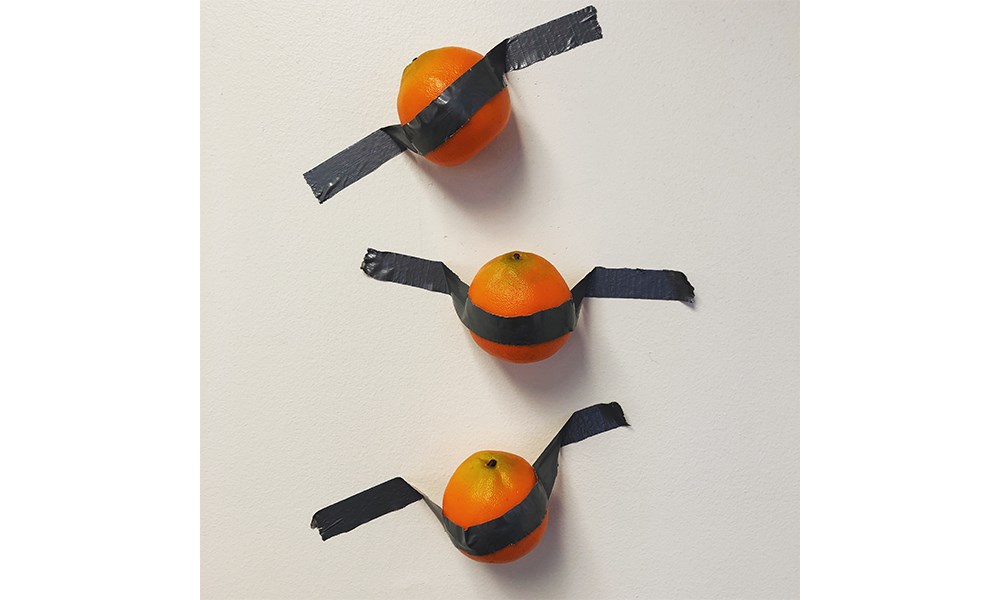 Leave your comment below.
Top