×
Support great opera
Give today to help us unlock $2.5 million with the Artistry Now Matching Fund.
Donate
Florence Beatrice Price (1887 - 1953) was a composer, pianist, organist, and teacher, who shattered glass ceilings as a Black woman working in classical music. Born in Little Rock, Arkansas, Price was one of three children. Her father was a dentist and her mother was a music teacher who provided Price with her earliest instruction. Price offered her first public performance at the age of four, and she published her first composition at age eleven. This prodigious trend would continue with Price's graduation as the valedictorian of her high school at age 16, which was followed by her acceptance to the New England Conservatory. At NEC, she was her class's only double major, receiving degrees in piano pedagogy and organ performance. At the urging of her mother, and in hopes of avoiding the racial prejudice she was likely to encounter, Price applied as a Mexican student, listing her hometown as Pueblo. She received scholarships to study with George Chadwick and Frederick Converse. Upon her graduation (in 1906) she returned to Arkansas, where she taught privately before assuming a faculty position at Shorter College. In 1910, she joined the faculty of Clark University (Atlanta), where she quickly became chair of the music department. Florence returned to Arkansas in 1912 to marry the lawyer Thomas J. Price. The couple had three children, one of whom died in infancy. As the Jim Crow laws took root in Little Rock, the couple bore witness to repeated acts of racial violence. In search of a better life, the family moved to Chicago in 1927, during the epoch now known as "The Great Migration."
Price continued her studies at Chicago Teachers College, Chicago Musical College, and the American Conservatory of Music, but Thomas Price quickly lost his job as a result of the Great Depression. Sources describe his alcohol consumption leading to increasingly violent behavior. Price divorced her husband in 1931, and she and her daughters remained in Chicago. She played the organ for silent films and composed music for radio advertisements, but ongoing financial struggles led Price to move in with the Bonds family. The Bonds household was a meeting place for many Black creative elites of the time. Though the exact nature of her introduction to Langston Hughes and to Marian Anderson is unclear, it was during this time that the three began to collaborate. Several of Price's works incorporate text from Hughes, and many of her songs are dedicated to Anderson and other leading singers of the day.
Price and Bonds submitted compositions to the 1932 Wanamaker Foundation Awards with great success. Price's Symphony in E minor won first prize in the symphonic category, and her Sonata in E minor won for the piano category. Bonds won the art song category for her piece The Sea Ghost. Price received a $750 cash award, and Bonds received $250. The Wanamaker Prize paved the way for Price's premiere with the Chicago Symphony Orchestra, making history as the first symphonic composition by a Black woman to be played by a major orchestra.  
Price wrote hundreds of works, which include symphonies, concerti, works for choir, chamber ensemble, organ, solo works, and extensive pieces for piano. Her keyboard compositions include a large body of pedagogical materials. Though she was trained in the European tradition, Price's music is inherently American, and deeply inspired by her religious faith. She successfully incorporates not only the direct quotation and arrangement of spirituals, but also melodies and rhythms that blend tradition with her experience navigating the classical music world as a Black woman. 
Price died in Chicago, Illinois in 1953. Following her death, the bulk of her music was excluded from study and performance due to a lack of widespread publication, and a deep bias towards white, European traditionalism. It was not until the twenty-first century that Price's music was truly highlighted, first by the Women's Philharmonic compiling an album of her work in 2001, and again in 2009, when a substantial amount of her works were found at Price's abandoned composing retreat in St. Anne, Illinois. Her legacy continues to unfold, and her work is celebrated annually at The International Florence Price Festival.  
Many thanks to biographical sources ONEcomposer, The International Florence Price Festival, and afrovoices.com.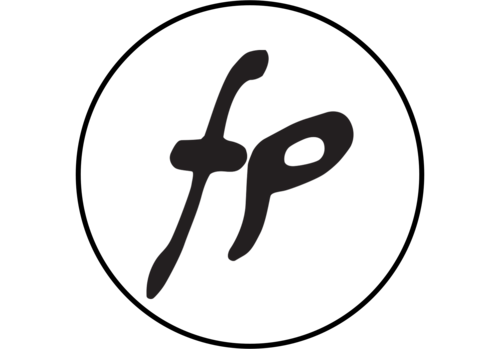 International Florence Price Festival
The International Florence Price Festival is dedicated to celebrating the life and legacy of composer Florence Beatrice Price through an annual festival featuring all of Price's musical output as well as scholarly, educational, and advocacy-oriented events.
Learn more at pricefest.org
ONEcomposer 
ONEcomposer is a celebration of musicians whose contributions have been historically erased. By providing a platform for the study, performance, and discussion of a single, underrepresented composer's life and legacy for the duration of an entire academic year, ONEcomposer promotes a more complete understanding of musical histories.

​Through research, lecture-recitals, performances, and guest speaking engagements with leading artists and scholars, we reexamine forgotten excellence, inspired by the legacy of the woman who first inspired ONEcomposer: Florence B. Price.
For more educational resources on Florence Price and Margaret Bonds, click here.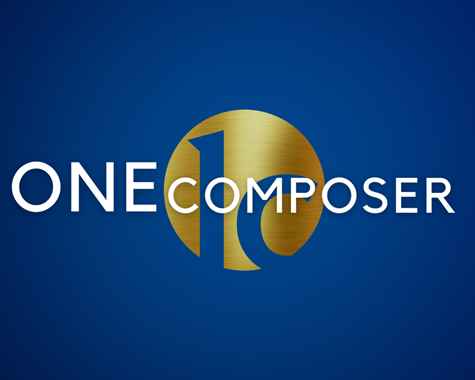 A Closer Look
Articles
By Lilyanna D'Amato
By Alisha Lola Jones
Journals 
By Dr. Samantha Ege, Published in Women and Music: A Journal of Gender and Culture
By John Michael Cooper
Dissertations  
By Christine Jobson
By Nicole Michelle Sonbert
Documentary 
By James Greeson
Archives 
University of Arkansas, University Libraries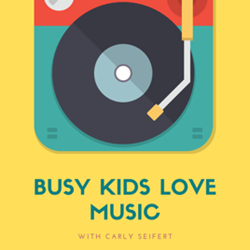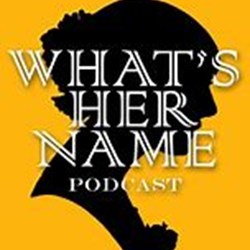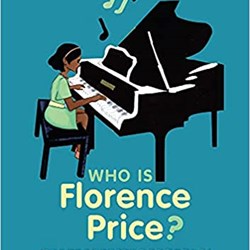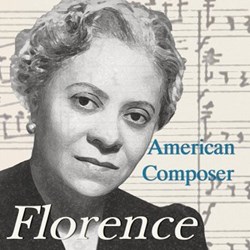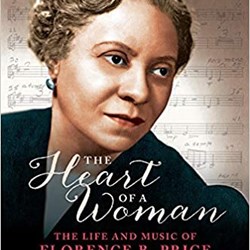 Top