×
Support great opera
Give today to help us unlock $2.5 million with the Artistry Now Matching Fund.
Donate
Margaret Allison Bonds (1913 - 1972) was an American composer and pianist who wrote and performed classical works, arrangements of African-American spirituals, and popular music. She was one of the first Black woman composers to gain nationwide recognition for her work. At twenty years of age, she became the first Black soloist to perform with the Chicago Symphony Orchestra. Bonds is best remembered today for her comprehensive output of music (much of which remains unpublished), and her dedication to advancing the careers of prominent Black creatives through performance and collaboration.   
Born in Chicago to Estella C. Bonds, a professional musician, and Dr. Monroe Majors, a physician and political activist, Bonds was encouraged and supported by her parents to pursue musical training while maintaining an active role in her community. Estella Bonds was a member of the National Association of Negro Musicians (NANM) and she maintained close friendships with many leaders in Chicago's Black arts community, including Will Marion Cook, Abbie Mitchell, Florence Price, and Langston Hughes. She became a member of the NANM Junior Music Association in 1925.  
Bonds began her musical studies as a child, and her earliest teachers included Florence Price and William Dawson. She was admitted to Northwestern University at age sixteen, where she earned Bachelor's and Master's degrees in piano performance. Following her graduation, she remained in Chicago and worked as a composer, performer, and piano teacher. In 1933, Bonds performed John Alden Carpenter's Concertino with the Chicago Symphony Orchestra, making her the first Black soloist to be featured by the organization. This performance took place at the "Century of Progress" concert that presented the premiere of Florence Price's Symphony in E minor.
Though Bonds was inspired by the poetry of Langston Hughes long before their first meeting, the two were introduced in the mid 1930s. Bonds and Hughes maintained a close friendship until Hughes' passing in 1967. Hughes's poetry served as a text source for a number of Bonds' songs, including The Negro Speaks of Rivers, Joy, and Songs of the Seasons. Bonds' technical facility for performing and composing in different styles earned her employment as a pianist at Chicago's famed Palmer House Hotel. In 1939, she moved to New York City, where she continued to teach, perform, compose, music direct, and study. Among her many gigs were appearances at Café Society, then the only racially-integrated nightclub in the United States. It is there that she performed as a piano duo act with one of her most notable students, Gerald Cook. In New York, her passion for composition grew, and she was granted a fellowship to study at the Juilliard School's extension division with Roy Harris and Robert Starer. She wrote popular music and taught privately, while still composing and performing classical works.   
Throughout the Civil Rights Movement, Bonds remained a staunch advocate for social justice. She founded The Margaret Bonds Chamber Music Society, whose mission was to establish a canon of music by Black composers. She worked at the East Side House Settlement (a nonprofit for underprivileged youth), and presented concerts of Black composers there and across New York City. Following a visit to Montgomery, Alabama in 1963, Bonds wrote Montgomery Variations, a seven-movement, symphonic tone poem based on the spiritual "I Want Jesus to Walk with Me." She dedicated this piece and her Christmas Cantata The Ballad of the Brown King to Martin Luther King, Jr. Bonds' body of work includes arrangements of African-American spirituals, several of which were commissioned and performed by her friend, soprano Leontyne Price. Bonds' 1962 setting "He's Got the Whole World in His Hand" has been performed and recorded by leading voices of the opera stage, including Leontyne Price, Jessye Norman, Kathleen Battle, and many others.
Bonds moved to Los Angeles in 1967 following the death of Langston Hughes. She would remain there until her death in April 1972. Just two months later, the Los Angeles Philharmonic, led by Zubin Mehta, performed four movements of her Credo for chorus and orchestra, setting W.E.B. DuBois' text. Bonds' legacy continues to unfold as comprehensive examination of her work and materials reveal a compositional output that vastly exceeds previous understandings of her legacy.
Many thanks to biographical sources Georgetown University Library, ONEcomposer, afrovoices.com, and Hildegard Publishing Company.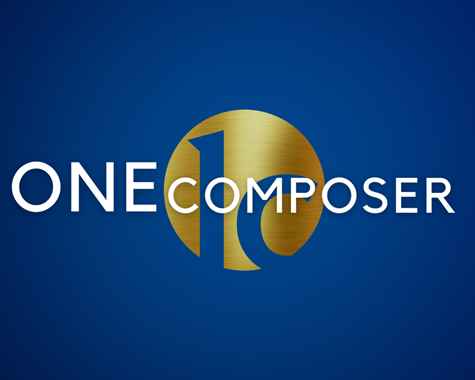 ONEcomposer 
ONEcomposer is a celebration of musicians whose contributions have been historically erased. By providing a platform for the study, performance, and discussion of a single, underrepresented composer's life and legacy for the duration of an entire academic year, ONEcomposer promotes a more complete understanding of musical histories.

​Through research, lecture-recitals, performances, and guest speaking engagements with leading artists and scholars, we reexamine forgotten excellence, inspired by the legacy of the woman who first inspired ONEcomposer: Florence B. Price.
For more educational resources on Florence Price and Margaret Bonds, click here.
A Closer Look
Articles 
By James Bennett II 
By Maddy Shaw Roberts
By Anna Celenza
By Anna Celenza 
Archives
At The New York Public Library 
At Yale University
Catalogue 
Hildegard Publishing Company
Dissertation 
By Alethea N. Kilgore
By Rollo A. Dilworth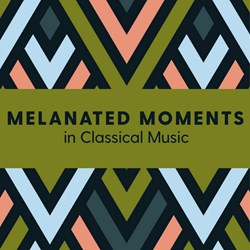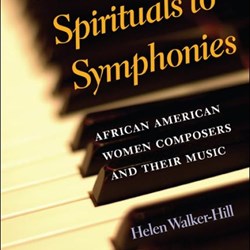 Top